Email sent successfully!
Thank you for sending a link to the adoption.state.gov page
to the following email(s):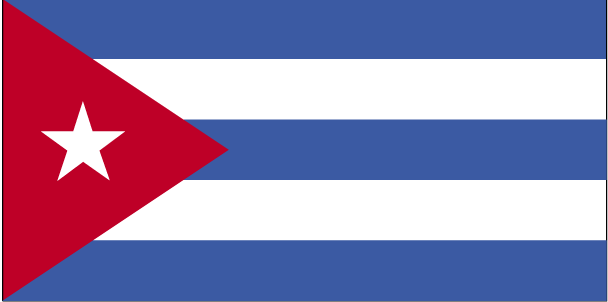 Cuba
Official Name: Cuba
Last Updated: July 11, 2016
Alerts & Notices
No Current Alerts or Notices
Hague Adoption Convention Country?
Yes
Expand All
Hague Convention Information

Intercountry adoptions are not currently possible between Cuba and the United States.

 
Cuba is a party to the Hague Convention on Protection of Children and Co-operation in Respect of Intercountry Adoption (Hague Adoption Convention or Convention).  Intercountry adoption processing in Convention countries must be done in accordance with the requirements of the Hague Adoption Convention; the U.S. implementing legislation, the Intercountry Adoption Act of 2000 (IAA); and the IAA's implementing regulations; as well as the implementing legislation and regulations of Cuba. However, Cuba is not currently processing intercountry adoptions to any country. The Department of State is seeking further information regarding the Cuban adoption process, and will provide updated information as it becomes available. 
Domestic adoptions: In general, the Department of State is not aware of any U.S. citizens who have successfully completed domestic adoptions or legal guardianship in Cuba of Cuban children. We understand that some foreign nationals who are residing in Cuba with permanent status and are married to a Cuban national have successfully adopted children in Cuba. 
Additionally, the Department of State and USCIS caution that, under U.S. law and regulations, any Cuban children adopted by U.S. citizens under the Cuban domestic adoption process will generally not be eligible to immigrate to the United States as adopted children until they meet the criteria in section 101(b)(1)(E) of the Immigration and Nationality Act and have an approved  Form I-130 petition as an immediate relative. More specifically, children adopted by U.S. citizens through the Cuban domestic adoption process, including children adopted by their U.S. citizen biological family members (e.g., aunt, uncle, cousin, grandparent, etc.), may not be eligible for U.S. immigrant visas on the basis of the adoption until the U.S. citizen adoptive parents accrue two years of legal custody and joint residence with the child outside the United States, among other requirements. Please see the USCIS website for additional information on this process.
U.S. Embassy in Havana, Cuba
Calzada between L & M Streets
Vedado, Havana
Tel:  (53)(7) 839-4100
Email: havanaconsularinfo@state.gov
Internet: havana.usembassy.gov