Email sent successfully!
Thank you for sending a link to the travel.state.gov page
to the following email(s):
Emergency Events
Hurricane Matthew Update
News
The Department of State Meeting with the American Immigration Lawyers Association (AILA)
October 7, 2016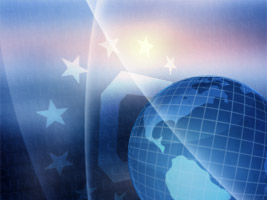 On October 6, 2016, the Department of State hosted an outreach event with AILA's State Department Liaison Committee and addressed a broad range of visa-related questions presented by the Committee. READ MORE
Beginning November 1st, 2016, customers applying for their U.S. passport or U.S visa or renewing their U.S. passport must remove glasses for their photo.

On April 7, 2016, the Department of State hosted an outreach event with AILA representatives to address questions related to visa processing.

Montreal to Handle All Fiancé(e) Visa Interviews in Canada

Customers with questions related to an approved I-526 petition will soon be able to correspond with the National Visa Center (NVC) using a dedicated e-mail address: NVCeb5@state.gov. The newly created EB-5 Investor Assistance Desk, which launches on February 22, is part of NVC's continuing efforts to improve customer service.
Media Contact
Consular Affairs Press Office
8:15 a.m. - 5:00 p.m. Eastern Time
Monday-Friday
We are available at 202-485-6150 during regular business hours.
Also contact us at CAPressRequests@state.gov.
From the U.S. & Canada

(202) 485-6150