Email sent successfully!
Thank you for sending a link to the travel.state.gov page
to the following email(s):
Emergency Events
News
The Department of State Meeting with the American Immigration Lawyers Association (AILA)
April 26, 2017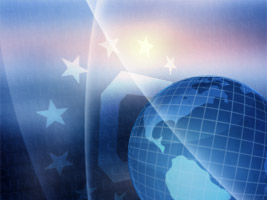 On April 6, 2017, the Department of State hosted an outreach event with AILA's State Department Liaison Committee and addressed a broad range of visa-related questions presented by the Committee. READ MORE
On March 15, 2017, the United States District Court in Hawaii issued a ruling barring the Department from implementing Sections 2 and 6 of Executive Order 13780 suspending visa issuance and entry into the United States. On March 16, 2017, a federal district court for the District of Maryland separately issued a ruling barring the Department from implementing Section 2(c) of the same Executive Order. Both are effective immediately. As the Executive Order was not yet in effect, U.S. embassies and consulates continue to process visas for nationals of the six countries as before. The Department will suspend implementation of provisions of the Executive Order as required by the relevant court orders.

As part of our ongoing efforts to be responsive to customer needs in immigrant visa processing, the Department of State is pleased to announce that original or "wet ink" signatures are no longer required on submitted Forms I-864, Affidavit of Support. This also applies to the I-864A, I-864W, and I-864EZ.

Each month, Passport Services sends letters to a random sample of recipients requesting that they participate in our Passport Demand Study. If you received one of these letters, we welcome your participation.

The U.S. Embassy in Bishkek, Kyrgyzstan has begun processing immigrant visas (IV), including Diversity Visas. Residents of Kyrgyzstan were previously interviewed in Almaty, Kazakhstan, but will now be automatically scheduled for an interview in Bishkek. The National Visa Center is notifying affected applicants of this change, which will improve customer service to Kyrgyz applicants.

As of November 21, 2016, the National Visa Center (NVC) no longer accepts documents submitted by e-mail for cases processing at the U.S. Consulate in Ciudad Juarez. The only applicants affected by this change are those whose case number begins with the three-letter code "MEP."
Media Contact
Consular Affairs Press Office
8:15 a.m. - 5:00 p.m. Eastern Time
Monday-Friday
We are available at 202-485-6150 during regular business hours.
Also contact us at CAPressRequests@state.gov.
From the U.S. & Canada

(202) 485-6150