Email sent successfully!
Thank you for sending a link to the travel.state.gov page
to the following email(s):
Important information on Presidential Proclamation - Enhancing Vetting Capabilities and Processes for Detecting Attempted Entry into the United States by Terrorists or other Public-Safety Threats
September 24, 2017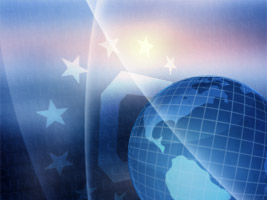 On September 24, 2017, the President issued a Presidential Proclamation titled "Enhancing Vetting Capabilities and Processes for Detecting Attempted Entry into the United States by Terrorists or other Public-Safety Threats." Per Section 2 of Executive Order 13780 of March 6, 2017 (Protecting the Nation from Foreign Terrorist Entry Into The United States), a global review was conducted to determine what additional information is needed from each foreign country to assess whether foreign nationals who seek to enter the United States pose a security or safety threat. As part of that review, the Department of Homeland Security (DHS) developed a comprehensive set of criteria to evaluate the information-sharing practices, policies, and capabilities of foreign governments on a worldwide basis. At the end of that review, which included a 50-day period of engagement with foreign governments aimed at improving their information sharing practices, there were seven countries whose information sharing practices were classified as "inadequate" and for which the President deemed it necessary to impose certain restrictions on the entry of nonimmigrants and immigrants who are nationals of these countries. The President also deemed it necessary to impose restrictions on one country due to the "special concerns" it presented. These restrictions are considered important to addressing the threat these existing information-sharing deficiencies, among other things, present to the security and welfare of the United States and pressuring host governments to remedy these deficiencies. READ MORE
Effective Friday, September 1, 2017, U.S. passports are invalid for travel into, in, or through North Korea/Democratic People's Republic of Korea (DPRK).

On April 6, 2017, the Department of State hosted an outreach event with AILA's State Department Liaison Committee and addressed a broad range of visa-related questions presented by the Committee.

As part of our ongoing efforts to be responsive to customer needs in immigrant visa processing, the Department of State is pleased to announce that original or "wet ink" signatures are no longer required on submitted Forms I-864, Affidavit of Support. This also applies to the I-864A, I-864W, and I-864EZ.

Each month, Passport Services sends letters to a random sample of recipients requesting that they participate in our Passport Demand Study. If you received one of these letters, we welcome your participation.

The U.S. Embassy in Bishkek, Kyrgyzstan has begun processing immigrant visas (IV), including Diversity Visas. Residents of Kyrgyzstan were previously interviewed in Almaty, Kazakhstan, but will now be automatically scheduled for an interview in Bishkek. The National Visa Center is notifying affected applicants of this change, which will improve customer service to Kyrgyz applicants.
Media Contact
Consular Affairs Press Office
8:15 a.m. - 5:00 p.m. Eastern Time
Monday-Friday
We are available at 202-485-6150 during regular business hours.
Also contact us at CAPressRequests@state.gov.
From the U.S. & Canada

(202) 485-6150