Email sent successfully!
Thank you for sending a link to the travel.state.gov page
to the following email(s):
Court Order on Presidential Proclamation on Visas November 13, 2017
November 17, 2017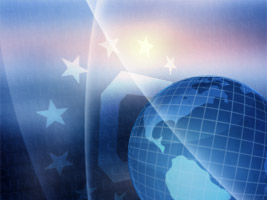 On November 13, the U.S. Court of Appeals for the Ninth Circuit granted, in part, the government's motion for an emergency stay of the U.S. District Court for the District of Hawaii's October 17, preliminary injunction. The preliminary injunction prohibited the U.S. government from enforcing or implementing Sections 2(a), (b), (c), (e), (g), and (h) of Presidential Proclamation 9645, "Enhancing Vetting Capabilities and Processes for Detecting Attempted Entry into the United States by Terrorists or other Public-Safety Threats." Under the Ninth Circuit's ruling, the earlier preliminary injunction is stayed, except as to "foreign nationals who have a credible claim of a bona fide relationship with a person or entity in the United States." In light of the Ninth Circuit's ruling, visa applicants who are nationals of Chad, Iran, Libya, Syria, Somalia, and Yemen and do not have a credible claim of a bona fide relationship with a person or entity in the United States are now subject to the applicable visa restrictions under the Presidential Proclamation. Consequently, any applicants who lack such a claim, if found otherwise eligible for a visa, will be denied under the Proclamation, unless they are exempt or qualify for a waiver under the Proclamation. The court orders did not affect Sections (d) and (f) of the Proclamation, so nationals from North Korea and Venezuela remain subject to the restrictions and limitations listed in the Presidential Proclamation, which went into effect at 12:01 a.m. EDT on Wednesday, October 18, 2017, with respect to nationals of those countries. READ MORE
The Miami Passport Agency has resumed offering U.S. passport application services at its previous downtown location at the Omni Center.

Visa Office responses to issues raised by AILA in preparation for the meeting. 1. FAM Guidance for Mexican TNs. On April 20, 2017, 9 FAM 402.17, NAFTA Professionals – TN and TD Visas, was revised. Several of the current subsections of 402.17 raise questions as listed below.

Effective Friday, September 1, 2017, U.S. passports are invalid for travel into, in, or through North Korea/Democratic People's Republic of Korea (DPRK).
Media Contact
Consular Affairs Press Office
8:15 a.m. - 5:00 p.m. Eastern Time
Monday-Friday
We are available at 202-485-6150 during regular business hours.
Also contact us at CAPressRequests@state.gov.
From the U.S. & Canada

(202) 485-6150