Email sent successfully!
Thank you for sending a link to the travel.state.gov page
to the following email(s):
Emergency Events
Hurricane Matthew Update
News
Diversity Visa Lottery (DV-2011) Registration
October 1, 2009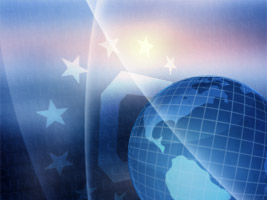 The registration period for the United States Diversity Visa (DV-2011) Lottery begins October 2, 2009 at noon (EDT) and continues until November 30, 2009 at noon (EST).READ MORE
Effective July 1, 2009, all Visa Waiver Program (VWP) emergency or temporary passports must be electronic passports (e-Passports) to be eligible for travel to the United States without a visa, under the VWP.

The William Wilberforce Trafficking Victims Protection Reauthorization Act (WWTVPRA) of 2008 was signed into law on December 23, 2008, by the President.

On March 20, 2009, President Obama signed into law HR 1127, a bill to extend certain immigration programs.

United States law authorizing nonminister special immigrant religious worker program expired on March 6, 2009.

On October 17, President Bush announced the imminent expansion of the Visa Waiver Program (VWP) to include the Czech Republic, Estonia, Latvia, Lithuania, Hungary, the Republic of Korea and the Slovak Republic.

Registration period ends December 1, 2008-- Applicants urged to apply early

WASHINGTON - The Department of Homeland Security (DHS) announced today implementation of the Electronic System for Travel Authorization (ESTA), which will begin to accept voluntary ESTA applications starting on August 1, 2008.

The U.S. Department of Homeland Security (DHS) announced today a notice of proposed rulemaking that will establish biometric exit procedures at all U.S air and sea ports of departure.

Rule Modifies Petition Selection Process and Prohibits Multiple Filings
Media Contact
Consular Affairs Press Office
8:15 a.m. - 5:00 p.m. Eastern Time
Monday-Friday
We are available at 202-485-6150 during regular business hours.
Also contact us at CAPressRequests@state.gov.
From the U.S. & Canada

(202) 485-6150