Email sent successfully!
Thank you for sending a link to the travel.state.gov page
to the following email(s):
Visa Application Fees to Change April 13
April 1, 2012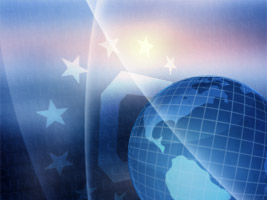 On March 29, 2012, the Department of State published an interim final rule in the Federal Register to adjust visa processing fees.READ MORE
On March 30, 2012, U.S. Citizenship and Immigration Services (USCIS) posted a Notice of Proposed Rulemaking in the Federal Register about new procedures under consideration for some I-601 waiver applications. Once implemented, these changes would allow certain immediate relative immigrant visa applicants (the spouse, children, or parents of a U.S. citizen) who can demonstrate extreme hardship to a U.S. citizen spouse or parent to receive a provisional waiver of unlawful presence bars before leaving the United States. These new procedures will not apply to family-sponsored preference visa categories.

A short video describing the Department's efforts to meet growing worldwide demand for visas. See our video "Let's Talk Numbers."

On February 14, 2012, the Department of State published a final rule in the Federal Register to permit the issuance of L visas based on the visa reciprocity schedule. For more information, review the final rule.

On January 20th, 2012 the White House unveiled new initiatives to promote the United States as a premier destination for international travelers by making our processes for moving people and goods more secure and more efficient.

The Department of State is dedicated to the protection of our borders, and has no higher priority than the safety of our citizens. The Department's Bureau of Consular Affairs is responsible for issuing visas to those international visitors to the United States who require them. Around the world at 222 visa-issuing embassies and consulates, a highly trained corps of consular officers and support staff adjudicate millions of visa applications each year.

The registration period for the United States Diversity Visa (DV-2013) Program begins Tuesday, October 4, 2011, at noon (EDT), and concludes on Saturday, November 5, 2011, at noon (EDT).

Effective February 1, 2011, the Departments of State and Homeland Security introduced an annotated version of the B-1 visa, issued to foreign citizens visiting the United States for business purposes that will make foreign maritime workers eligible to apply for a Transportation Worker Identification Credential (TWIC).

The registration period for the United States Diversity Visa (DV-2012) Lottery begins Tuesday, October 5, 2010 at noon (EDT) and continues until Wednesday, November 3, 2010 at noon (EDT).

Customs and Border Protection (CBP) of the Department of Homeland Security announced the ESTA Fee Interim Final Rule.
Media Contact
Consular Affairs Press Office
8:15 a.m. - 5:00 p.m. Eastern Time
Monday-Friday
We are available at 202-485-6150 during regular business hours.
Also contact us at CAPressRequests@state.gov.
From the U.S. & Canada

(202) 485-6150