Email sent successfully!
Thank you for sending a link to the travel.state.gov page
to the following email(s):
U.S. Student Visas Reach Record Numbers in 2007
November 16, 2007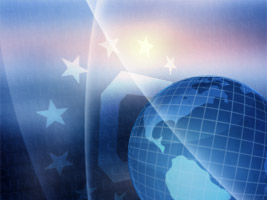 The best way to know America is to study here, State's Harty says.READ MORE
Middle East, Asia and Africa growing in popularity as student destinations.

WASHINGTON - U.S. Citizenship and Immigration Services (USCIS) announced today that suspension of premium processing services for religious worker (R-1) visa petitions will be extended until July 8, 2008. A previous six-month suspension was announced on June 18, 2007.
Media Contact
Consular Affairs Press Office
8:15 a.m. - 5:00 p.m. Eastern Time
Monday-Friday
We are available at 202-485-6150 during regular business hours.
Also contact us at CAPressRequests@state.gov.
From the U.S. & Canada

(202) 485-6150